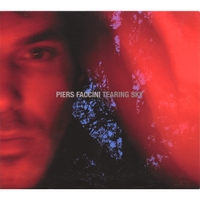 If I'm not able to keep up posting to my blog with something interesting, I can at least make some fantastic music recommendations.
Piers Faccini
easily makes this list. Faccini, an Italian-Englishman who grew up in France, blends his multi-cultural upbringing into wonderfully smooth and elegant songs that stick with you. JP Plunier (Ben Harper, Jack Johnson) produced his latest release,
Tearing Sky
, which combines Faccini's love of African rhythms, English folk music, poetic license and more. The entire album is completely stellar!
If you've got the time, here is a great 4 minute live song "If I".